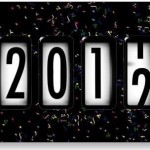 As we begin a new year, a new slate so to speak, I think how we approach this wonderful opportunity has been written about more eloquently by others.
So here are some quotes about New Year's that might get you thinking and smiling:
* "New Year's Day: Now is the accepted time to make your regular annual good resolutions. Next week you can begin paving hell with them as usual."
Mark Twain
* "May all your troubles last as long as your New Year's resolutions." Joey Adams
*. "Cheers to a new year and another chance for us to get it right."
Oprah Winfrey
* "We will open the book. Its pages are blank. We are going to put words on them ourselves. The book is called Opportunity and its first chapter is New Year's Day." Edith Lovejoy Pierce
* "Be always at war with your vices, at peace with your neighbors, and let each new year find you a better man." Benjamin Franklin
* "The object of a New Year is not that we should have a new year. It is that we should have a new soul and a new nose; new feet, a new backbone, new ears, and new eyes. Unless a particular man made New Year resolutions, he would make no resolutions. Unless a man starts afresh about things, he will certainly do nothing effective." G.K. Chesterton
* "Never tell your resolution beforehand, or it's twice as onerous a duty." John Selden
* "People are so worried about what they eat between Christmas and the New Year, but they really should be worried about what they eat between the New Year and Christmas." Author Unknown
Best wishes for a successful and happy new year.