As many gardeners & landscapers know, the best time to plant grass is not in the cool temps of spring or in the heat of summer; but in that 4-6 week period of late August to the end of September. By preparing the ground, putting down mulch and fertilizer and spreading seed, the gentle rains of autumn cause the grass seed to germinate and start sending roots downward.
While becoming dormant when frigid winter comes, the gentle rains of spring will bring the plants to life which already have roots in place and cause them to spread deeper and wider. The result is a nice green lawn into which to run barefoot.
Have you done the same for your 2013 membership retention plans? Late November – early December is NOT the time to start sending out renewal notices and hoping for the best. In fact, you should already know who is going to renew and instead, be focused on membership recruitment for the next year.
So how do you get to the point that, like the aforementioned gardener, you know what kind of lawn you are going to have the following spring?
Here are some thoughts:
* How do your members view you?
It better be a good impression because your members have less patience and more choices. Remember, people join an organization because they believe the group can solve a problem for them. So how well are you doing? Are you even asking?
* What kind and how many member touches have you done during the year?
If the first time your members hear from you is at renewal time, you have wasted an entire year. Instead, start finding our whether your members are better off because of you throughout the year. Members ultimately buy experiences, not just products or services.
* What value do you provide and how do you stack up with your competitors?
There are three shifts effecting membership: declining economies; changing technologies, and changing demographics. With these in mind, how is your non-profit positioned to address these trends? What steps has the organization taken to turn these into a positive? If you don't plan for success, you can bet your competitor organizations are.
* Is everyone in the organization doing membership duty?
Most associations, especially those with lots of staff and board members, tend to work in silos. It is the volunteer President and Executive Director's job to change that mindset. Everyone should be in charge of membership in a non-profit. One way to convey the importance of membership is to give every volunteer and staff member the title of "Director of First Impressions."
* Are there other suggestions?
Other sources of help include Daniel Newman's "8 Simple Ways to Inspire Your Customers" and Hardy Smith's
" Avoid Membership Renewal Mistakes". Those ideas combined with these suggestions can g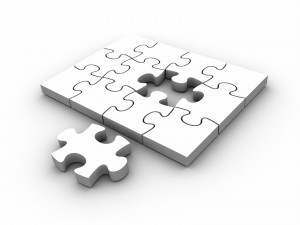 et you going on the right path.
Great looking lawns take planning, nurturing and teamwork. The same is true for a 100% membership renewal result.
Don't wait until the end of the membership year to prepare the ground and plant for next year's membership campaign. Do it all year long and the results will be something worth to brag about.