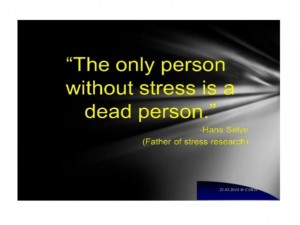 With all that is going on, it is easy to be depressed about the future. The modern day 24-hour news cycle can provide a sense of depression about the future. The ability to receive up to the minute news updates usually brings about depressing news.
Add to that the fact that we are tied to electronic devices which enable our members, customers and even our bosses to find us at night, weekends and on vacation. No wonder that we are unhappy.
So what do we do? We can't change what is happening in our world. But we can change is how we respond.
YOU ARE NOT RESPONSIBLE FOR EVERYTHING THAT HAPPENS
Believe it or not, you cannot control the world. If you have kids or pets or parents or siblings, you know that they will do what they do. How you react is under your control. That is true for your personal life, for work and for the world at large. I go for a motorcycle ride so that I can get away from all this.
TAKE RESPONSIBILITY FOR YOUR WELL BEING
Active people are happy people. If you do not have interests, activities, or hobbies that have nothing to do with your work, you are doomed to be a very unhappy person. It is not unusual for me to break up my work day by going to the kitchen and go to the garden to pick and prepare what I will be serving for dinner. Embrace and make time for those things which change your demeanor.
STAY AWAY FROM NEGATIVITIY
We know that negative people bring everyone down. So why do we spend time with them? Conflicts in the workplace and in personal life are to be expected. But constant harassment from fellow workers or life mates adds little to your life. When I divorced, I made sure I surrounded myself with positive people to make sure that I had the emotional support to tackle every day.
BE A POSITIVE BEACON TO OTHERS
Just as no one likes a negative person, it is important to live just the opposite. No matter what kind of day before my dogs had, they greet every day with a bark of joy, a tail wagging and an enthusiasm that all people should embrace. Make sure you radiate such a demeanor. You will suffer fools much easier and your day will go much better.
INVEST IN YOURSELF
As the old cliché says, "You won't get out of this life alive.", so it paramount for you to invest in yourself. Whether you live in city apartment or country cottage, we are the only ones responsible for our happiness. My parents were big believers in not owning things, but having experiences because no one could that way. There is so much we can do to help others that any idea of depression or anger can easily be lost when involved with others.
Get busy living … or get busy dying. Your life. Your choice.