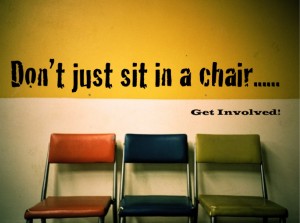 Engaging members after getting them to join or renew is one of the most asked questions by those trying to grow non-profits.
"No one wants to get involved," is the cry, "How do I get members involved?"
ENGAGING MEMBERS
When I am asked that question, I turn it around and say, "Why should anyone be active in your organization?" By that I mean, not what motivates you to be involved, but what engages your members.
To get members involved, you have to see your association through their eyes. How important do they value your programs; services; advocacy; and other offerings?
ASK ASK ASK
How do you find out what they think? Ask them. Ask them when they join and renew. Call them. Survey them. If they don't come to a meeting, reach out and find out. Technology to do all this is not expensive. What it does cost is an investment in doing it on a regular basis.
ACT ON WHAT YOU LEARN
When you have this information, do something with it to get members involved. You may need to change the timing of a program. Perhaps they were unaware of certain services so how should you change that? Frequent reminders may be necessary. Whatever it is, make changes and incorporate them into your non-profit.
DON'T ACCEPT THE STATUS QUO
Whatever you do, don't accept the current situation anymore. Be proactive and implement these steps to get members engaged in your association so you never have to ask the question, "How do I get members involved?"
(for another take on this topic, read this:  http://conta.cc/16UsPRX)